His Excellency Dr Mohamed Abdul Wahed Ali Al-Hammadi, the Minister of Education and Higher Education has ratified the annual calendar for the academic year 2019-2020.
As reported by the Gulf Times, based on the approved calendar, classes will commence on August 25, 2019. School staff will start five days prior on August 20,2019.
The mid-year break will start from December 22, 2019 and go on until January 2, 2020.
The second semester break is slated from April 5 to April 9 while the end-of-year break for staff will start on July 5 and conclude on August 20, 2020, reported The Peninsula.
For the academic year 2020- 2021, the school staff will start work on August 23, 2020 and students will start classes on the 25 of the same month, according to Qatar Tribune.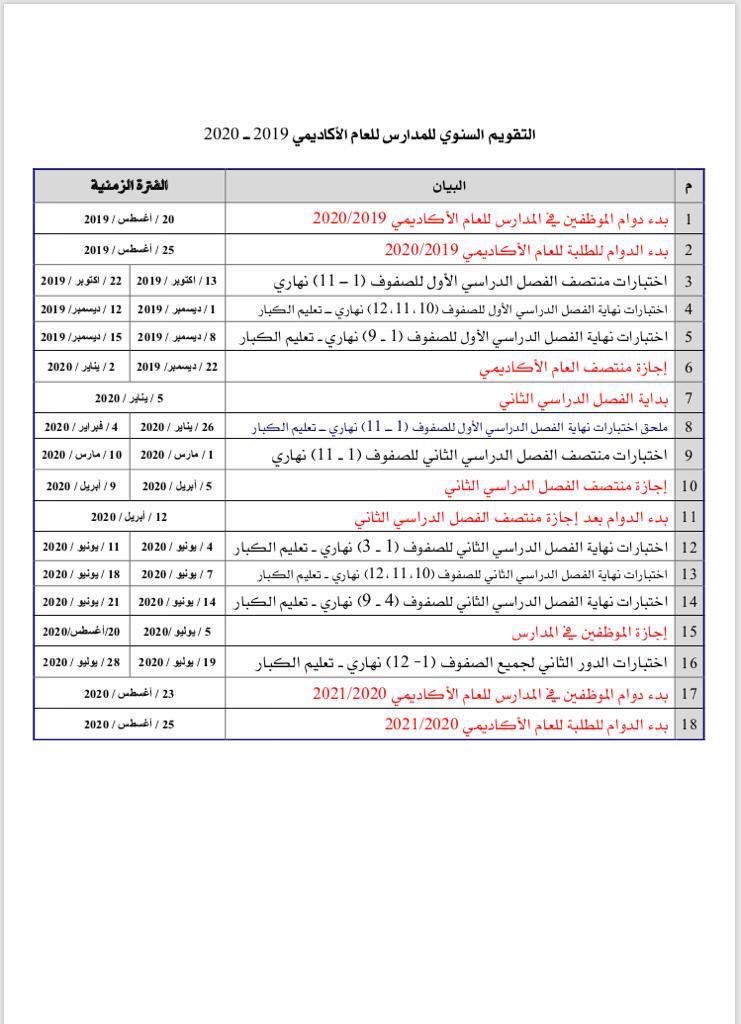 courtesy:Qatarliving